Materials
For linework, I exclusively use ArtLine · Drawing System pens. They have a highly durable & reliable nib (no nasty mid-scribble splits that ruin everything!), reliable water resistance for use with watercolours, and superb quality finish.
I use various watercolour pencils: the Derwent GRAPHITINT and Caran d'Ache Supracolor Soft ranges being my favoured sets.
I use the Canson 'Aches 100% cotton Watercolor' paper range for the exceptional durability & reliability with both ink & water.
Fonts & fists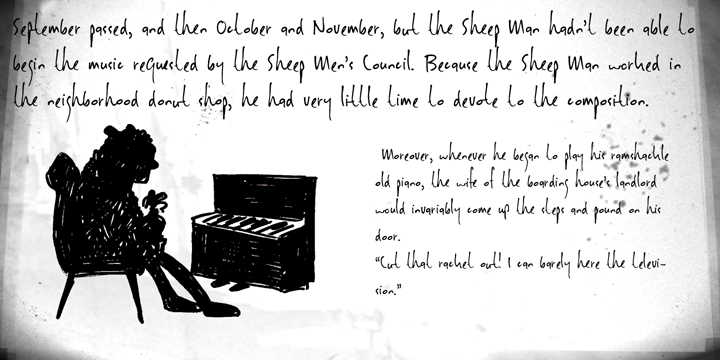 When my own handwriting isn't used, I use Sheepman by David Kerkhoff. You can purchase this great font from myFonts here. Thanks David!
 Hosting
scribblegraph is hosted by DreamHost. I have been with them since 2006, and their support and customer service teams are second to none. Take a look at their hosting plans now!